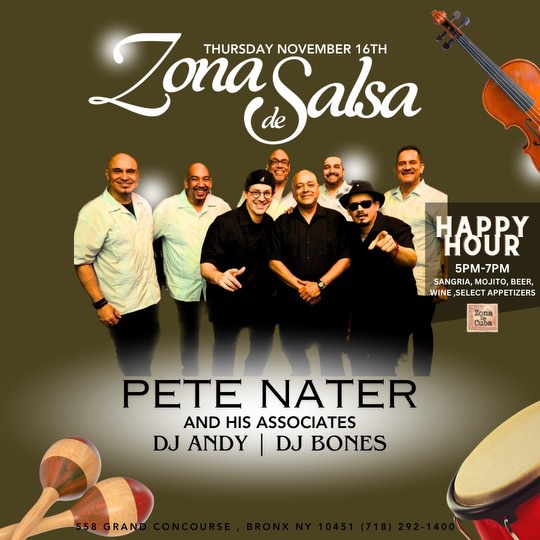 Zona de Salsa
Zona de Salsa 8:00 PM – 11:00 PM with Peter Nater & Associates live on Thursday November 16, 2023 at Zona de Cuba.
Location: Zona de Salsa – 558 Grand Concourse – Bronx NY, 10451. United States.
Zona de Cuba uses humble, simple ingredients that are authentically Cuban and widely used within the Spanish Caribbean to provide an elevated experience for the senses. Taste, smell, sight, touch, and of course, hearing, with a mix of Cuban and Caribbean.