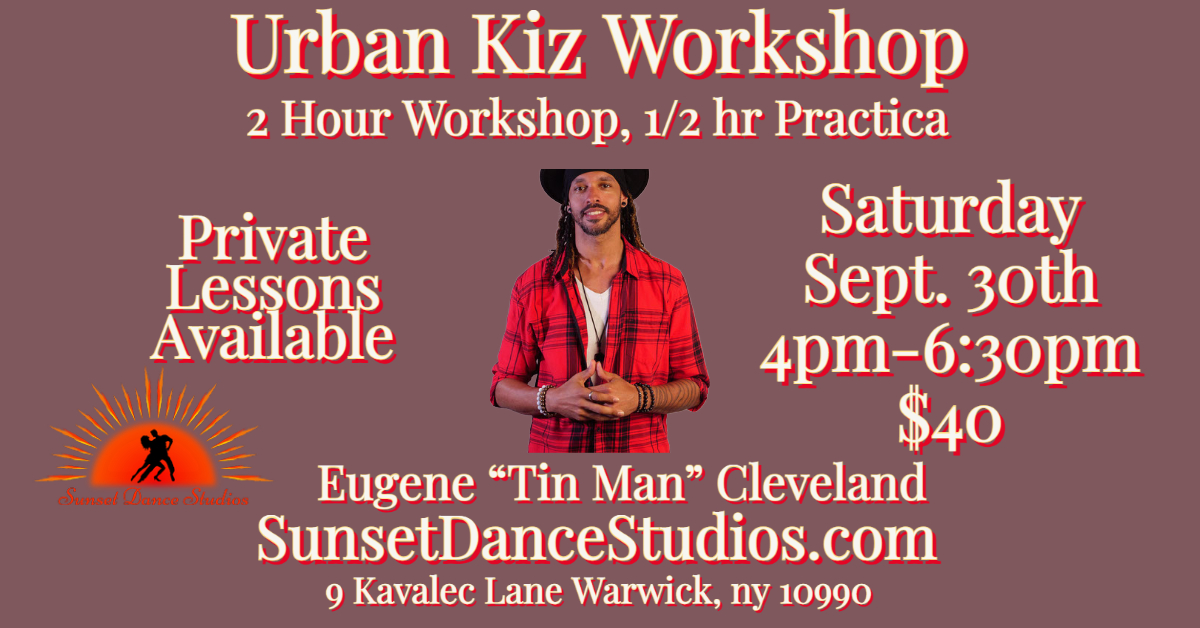 Urban Kiz Workshop
Urban Kiz Workshop & Pratica 4:00 PM – 6:30 PM on Saturday September 30, 2023 at Sunset Dance Studio. Cost: $40.00 at the door.
Location: Sunset Dance Studio – 9 Kavalec Ln – Warwick Hudson Valley New York, 10990. United States
Learn Urban Kiz from reknown Artist, Eugene "Tin Man" Cleveland in this 2 hour Urban Kiz Workshop with 1/2 hour practica. This workshop is geared toward dancers that already have expierience with Kizomba and want to up their game with better technique and new moves.