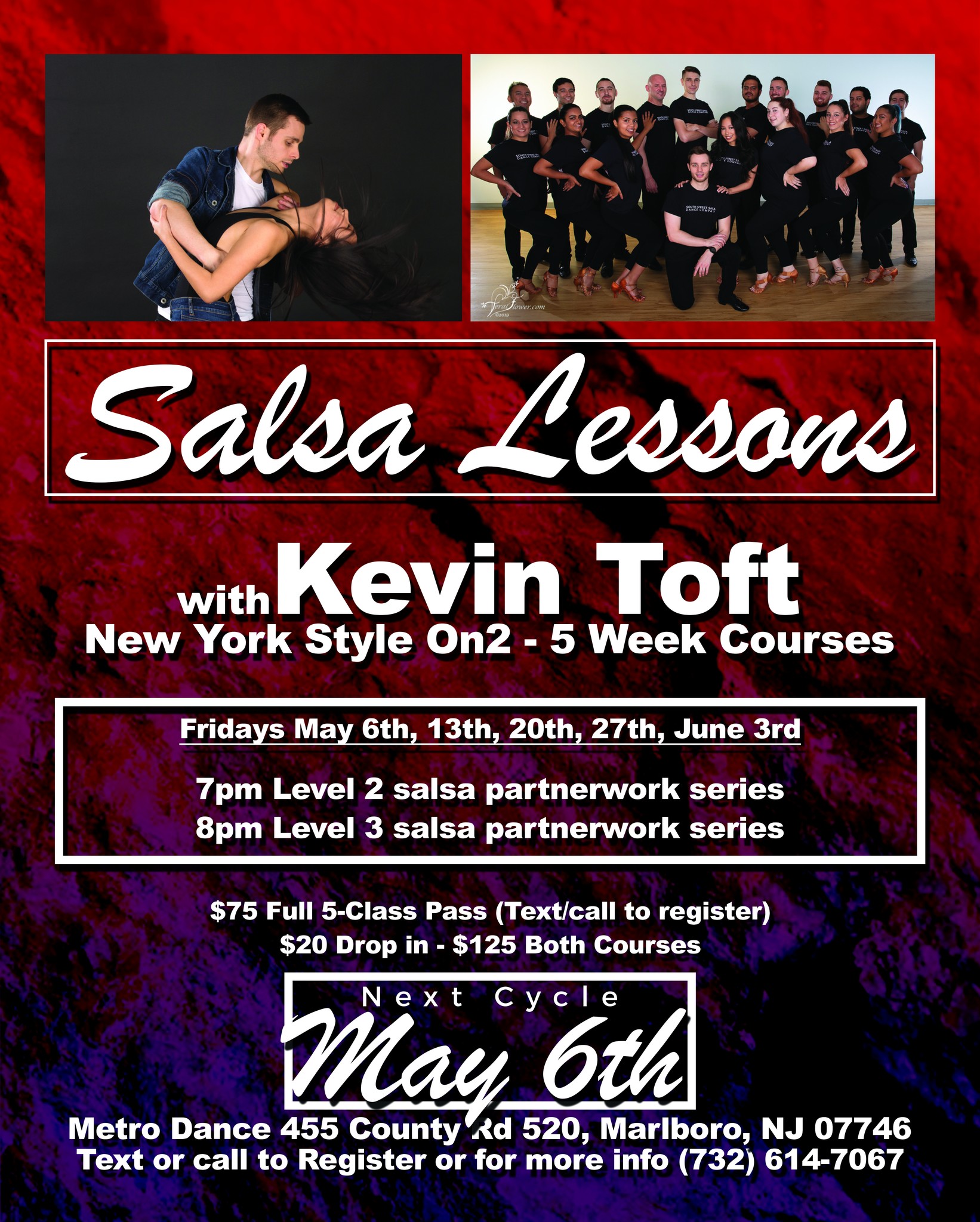 Salsa Lessons.
Salsa Lessons 5 Week Courses 7:00 PM – 9:00 PM on Fridays with Kevin Toft starting on May 6, 2022 at Metro Dance.
Location: 455 Country Rd 520 West – Morganville NJ, 07751
Friday Salsa lessons covering advanced beginner and intermediate level concepts. It is recommended that students have a firm foundation salsa basics before attending these classes. Level 2 Beginner Partnerwork Series – 7:00 PM & Level 3 Intermediate Partnerwork Series 8:00 PM – 9:00 PM. Enrollment for one full course is $75.00. If you attend both classes it is $125.00 / Single class drops are $20.00 per lesson.
You must pre-register for this course / To register you can Venmo the class fee to me @Kevin-Toft or message me for details either on fb or at 732-614-7067. Please note this is a vaccinated event.