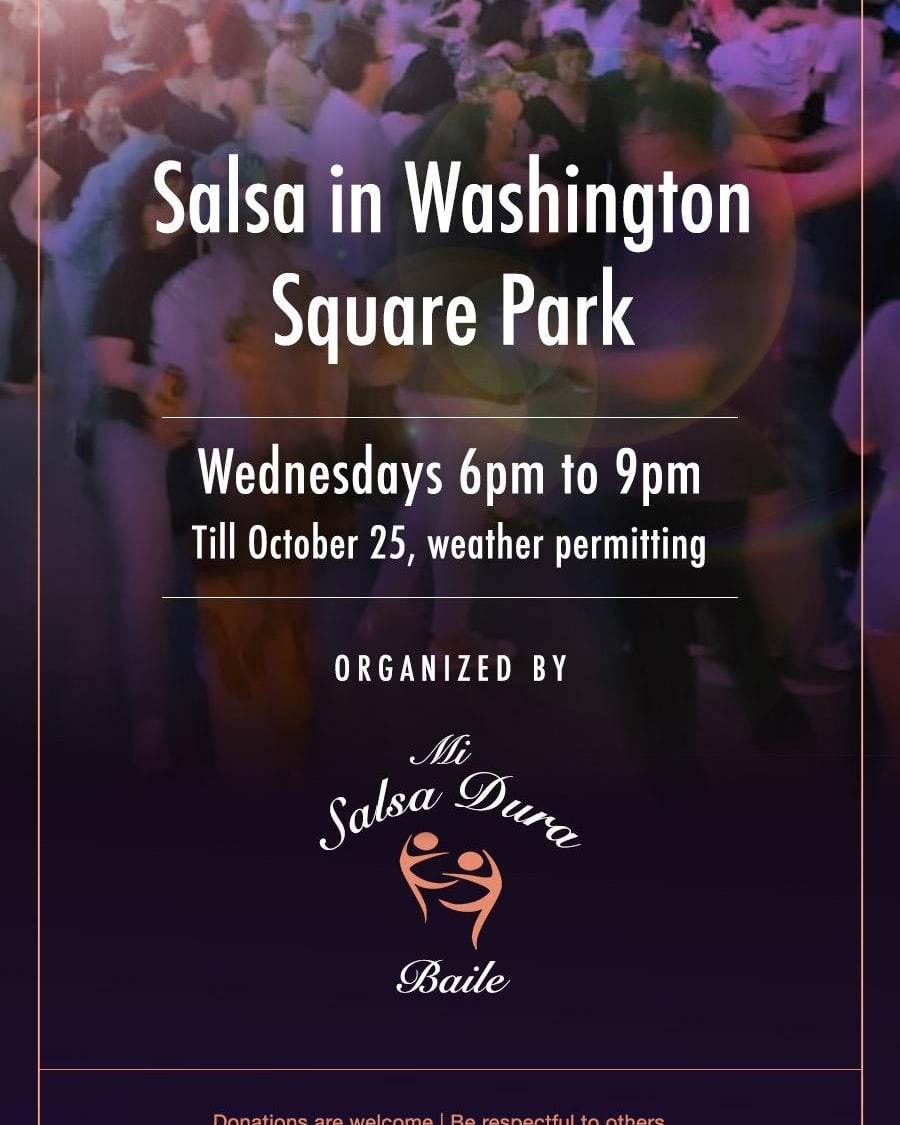 Salsa in Washington Park.
Salsa in Washington Park on Wednesdays staring in July 5, 2023 at Washington Square Park NYC.
Location: Washington Square Park NYC – 40.730898, -73.997515 United States.
Every Wednesday from 6:00 PM to 9:00 PM for Salsa in the Park / An outdoor celebration of dance, music, and culture in the heart of the city! The event kicks off with a free salsa class from 6:00 PM to 6:45 PM followed by social dancing until 9:00 PM. Best of all, the event is completely free, although donations are appreciated to help support our continued efforts. To ensure the safety and enjoyment of all attendees, we kindly ask that you pick up after yourself, be kind to each other, and not leave your belongings unattended. Please note that we are not responsible for any lost or stolen articles. So come join us for a night of fun, community, and salsa dancing under the stars!