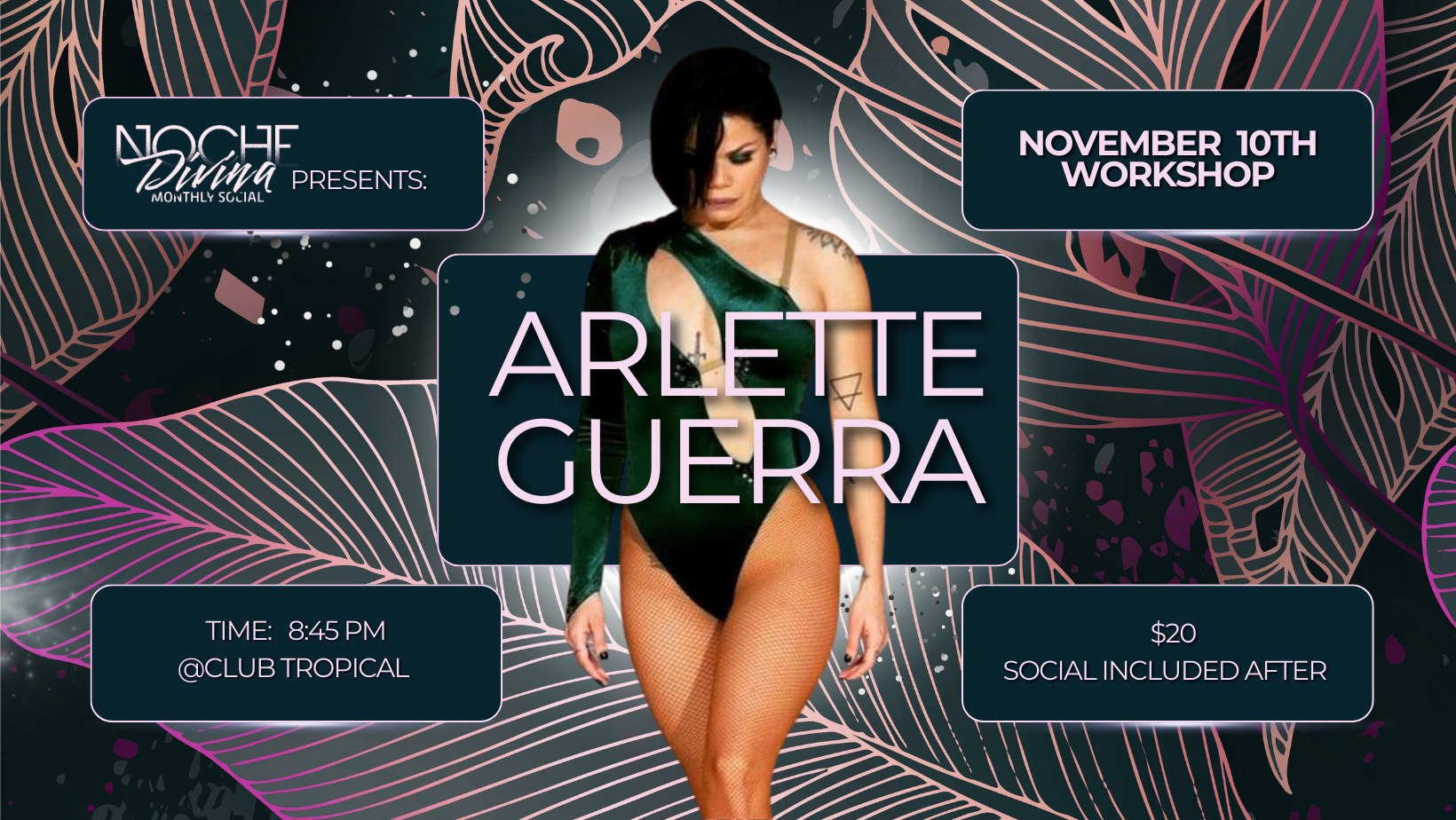 Arlette Guerra Workshop
Arlette Guerra Workshop & Social 8:45 PM – 2:00 AM on Friday November 10, 2023 at Club Tropical Ballroom.
Location: Club Tropical Ballroom – 211 S Dixie Hwy – Hallandale FL, 33009-5630, United States
Amazing opportunity to train with none other than Arlette Guerra, right here in SoFlo.
Arlette is one of the most fiery internationally recognized forces in the salsa community. Formerly part of Zafire dance co. and Karisma dance co, Arlette has travelled the world dancing and teaching at congresses and concerts of renowned artists like: Gilberto Santa Rosa, Victor Manuel, Grupo Niche and Oscar de Leon.
You do not want to miss this opportunity to train with her and watch her perform at the next Noche Divina dance social.