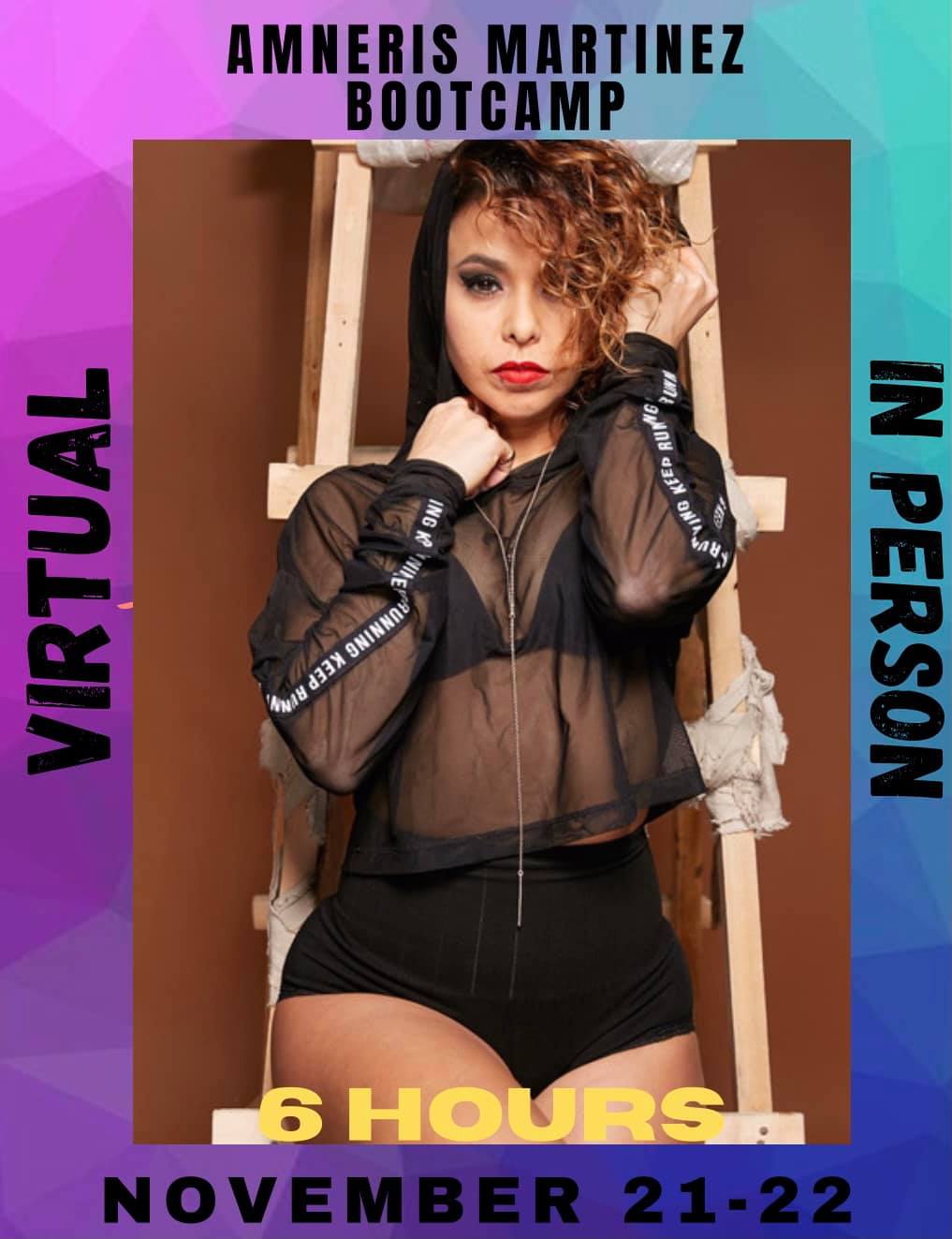 Amneris Martinez Boot Camp.
Amneris Martinez Boot Camp Virtual & In Person 12:00 PM – 3:00 PM on Saturday November 21, 2020 & 12:00 PM – 3:00 PM on Sunday November 22, 2020 at Riley Grier Studios.
Location: Riley Grier Studio – 520 8th Avenue – New York NY, 10018.
In Person Boot Camp Participants limited to 10.
Join Amneris Martinez in the her last Boot Camp of 2020! Amneris will do in person Boot Camp in NYC and also she will have the virtual version available for the rest of the world.