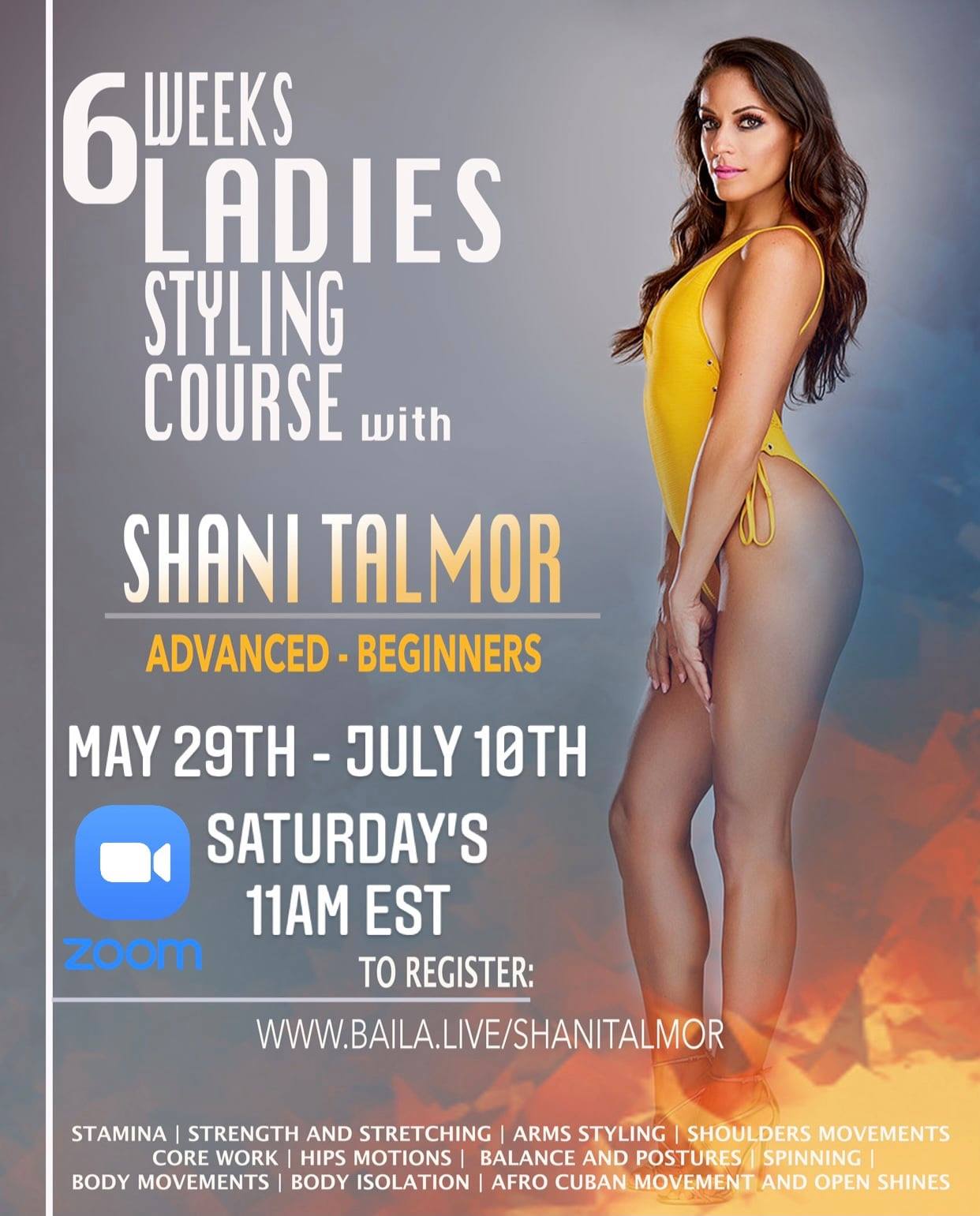 6 Week Ladies Styling Course.
6 Week Ladies Styling Course with Shani Talmor 2:00 PM – 4:00 PM on Saturdays starting on February 13, 2020 via Zoom. Cost: $200.00.
This 6 weeks course ( 12 hours course) is design to teach and develop each and any one of you to create your own style and explorer different types of body movements and shines.
Warm up working on stamina, technique fundamentals for strength and stretching, focus on weight transfers while dancing for maximum movement.
We will break down the correct way to step your basics, basic fundamentals for arms styling and core work, cooperating hips motions, shoulders movements, balance and posture.
We will work on spinning technique for all kind of turns that we are using while dancing alone and with a partner.
We will work on body movements, body isolation combining and fusing with different elements and styles combines with Afro Cuban movement while doing open shines combos.